Meet Danielle Caradene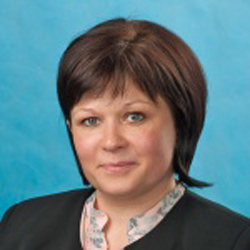 Danielle Caradene is a blogger, published author and inspirational speaker known to her fans as "The Faithful One." Daley strives to inspire Christian women to live the best lives they possibly can without compromising or settling for something that's second-best. Daley inspires women with her inspirational, no-nonsense, often funny but always humble outlook on life, love and faith.
Daley's message reaches women every day all around world through her blog, her books and social media platforms. She uses all of these means to inspire women to discover and appreciate their God-given uniqueness and potential.
Inspired by Terry Meeuwsen and her work on the Christian Broadcasting Networrk, Daley has also been a speaker at conferences and churches. Daley has made a name for herself as an empowering but humble voice of faithfulness and loyalty for women from all around the globe.
When she isn't working on a blog or a book, Daley loves gardening, cooking, and spending time with her husband and their three children.